Friday, November 22, 2019
RSA Canada is proud to have been selected as one of Canada's Top 100 Employers for 2020. This year saw the largest number of employers to date take part in the selection process.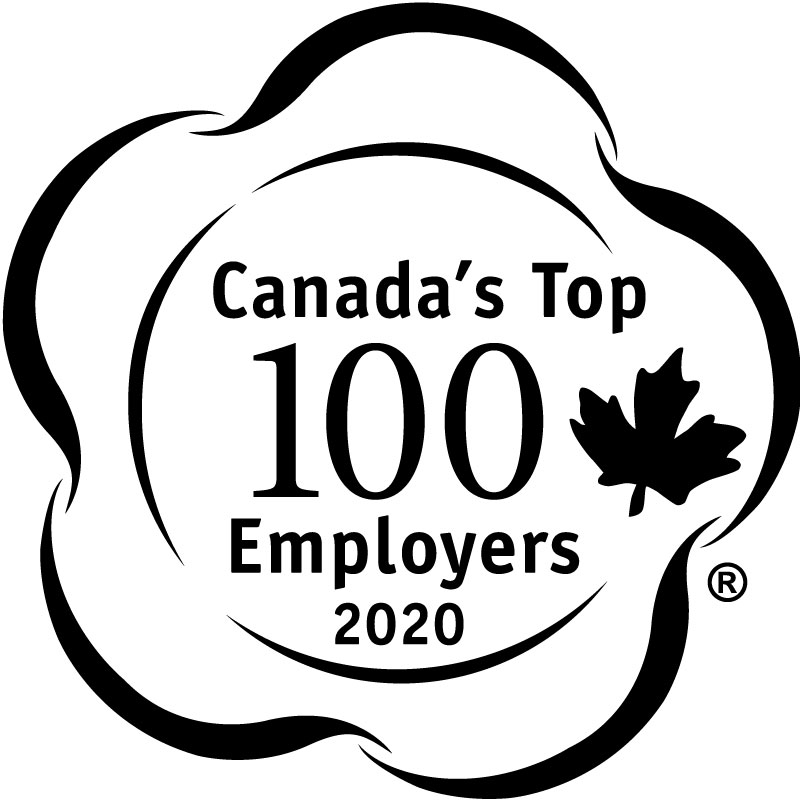 "This recognition is a testament to RSA Canada's ambition to be best-in-class business for our employees, customers and shareholders," says Martin Thompson, President and CEO, RSA Canada. "Creating an environment where dedicated and talented people from diverse backgrounds can do their best everyday will continue to allow our organization to thrive and deliver well for our customers. I'm really proud of our people and the contribution they make everyday."
The competition recognizes employers with exceptional human resources programs and forward-thinking workplace policies that make life better for their people. RSA Canada is awarded for several initiatives including its diversity and inclusion program, mental health resources, development opportunities and for recently creating the technology infrastructure to enable employees to work from home, while remaining completely connected to colleagues and customers.
"We are proud to have built a culture where employees feel supported and can come to work as their best selves," says Anne Berend, Senior Vice President, Human Resources and Chief Human Resources Officer, RSA Canada. "Thanks to our team, we are making life better for each other and for our customers every day."
Full details on Canada's Top 100 Employers for 2020 can be found at www.canadastop100.com/national/.
About RSA Canada
The RSA Canada group of companies includes Roins Financial Services Limited, Royal & Sun Alliance Insurance Company of Canada, Quebec Assurance Company, Johnson Inc., Unifund Assurance Company, Western Assurance Company, Ascentus Insurance Ltd., Canadian Northern Shield Insurance Company and RSA Travel Insurance Inc. (collectively, "RSA Canada") and is part of a group of companies headed by RSA Insurance Group Plc. RSA Canada employs more than 2,800 people across Canada and is one of the oldest insurance companies in the country with roots dating back to 1833.
For more information or to schedule an interview, contact [email protected].