Wednesday, January 20, 2021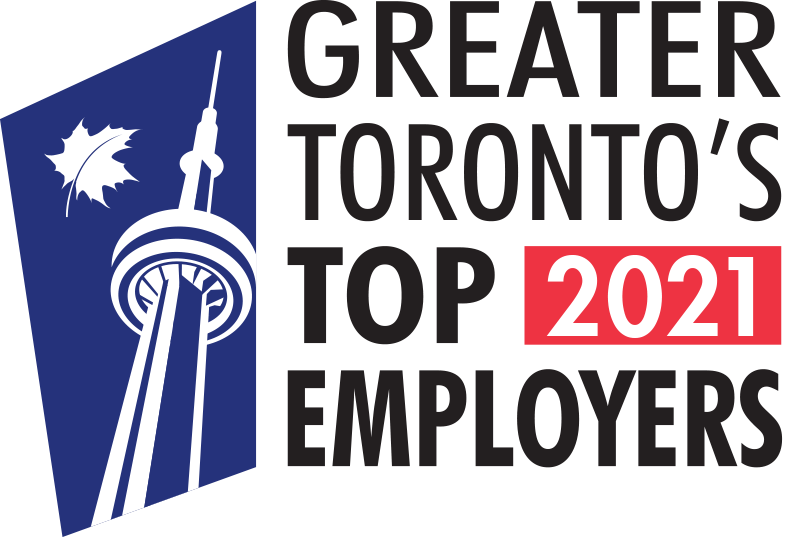 TORONTO, ON, January 20, 2021 – RSA Canada has been honoured as one of Greater Toronto's Top Employers for 2021. The prestigious accomplishment recognizes RSA Canada for its exceptional human resources programs and its care for employees throughout the pandemic, particularly in the Greater Toronto Area (GTA) which faced drastic shifts in working life for its residents. It is the second consecutive year that the organization has received the award.
"I'm incredibly proud of the effort our employees have put into serving our customers through a particularly difficult time, while also advancing our business and the industry," says Martin Thompson, President and CEO, RSA Canada. "This recognition highlights our commitment to excellence in everything we do." 
RSA Canada's head office is located in downtown Toronto, along with two other major offices located in Richmond Hill and Mississauga.
The competition is held by Mediacorp Canada and awards employers based on eight criteria: Physical Workplace; Work Atmosphere and Social; Health, Financial & Family Benefits; Vacation & Time Off; Employee Communications; Performance Management; Training & Skills Development; and Community Involvement.
"Our employees and our culture – which is rooted in collaboration, trust, inclusion and continuous learning – are what make our organization great," says Anne Berend, Senior Vice President and Chief Human Resources Officer, RSA Canada. "Our recently announced Employee Value Proposition (EVP) further strengthens our position as a top employer, where employees can grow, feel supported and do their best work."
Full details on the award can be found in the Greater Toronto's Top Employers for 2021 announcement and more information on RSA Canada's EVP can be found on the RSA Canada website.
About RSA Canada
The RSA Canada group of companies includes Roins Financial Services Limited, Royal & Sun Alliance Insurance Company of Canada, Quebec Assurance Company, Johnson Inc., Unifund Assurance Company, Western Assurance Company, Ascentus Insurance Ltd., Canadian Northern Shield Insurance Company and RSA Travel Insurance Inc. (collectively, "RSA Canada") and is part of a group of companies headed by RSA Insurance Group Plc. RSA Canada employs more than 2,900 people across Canada and is one of the oldest insurance companies in the country with roots dating back to 1833.