We believe in the value of individual contributions. Each of us makes a difference and helps to make things better.
Meet the people who lead the way and inspire 3,600 individual contributors.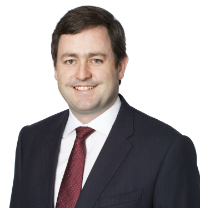 MARTIN THOMPSON, PRESIDENT & CEO
Martin was appointed President & CEO of RSA Canada in October 2016.  He is a member of the Group Executive Committee and serves on the Canadian Board.  Martin most recently held the position of Senior Vice President, Commercial Insurance and Global Specialty Lines, with RSA Canada.  Prior to this, Martin held the position of Senior Vice President, Global Specialty Lines from 2013 to 2015.  A part of the Group since 1997, Martin has held progressively senior roles globally including Director, Underwriting and Risk with RSA's Scandinavian operations. Martin is an Associate of the Chartered Insurance Institute in the UK and a graduate of the University of Glasgow.  Martin is Board Director of The Property and Casualty Insurance Compensation Corporation (PACICC).

Louisa Leonard, SVP Risk & Chief Risk Officer
Louisa was appointed Senior Vice President of Risk and Chief Risk Officer in April 2015. She joined RSA Canada from her role as Programme Director at RSA's Group Corporate Centre where she was responsible for the roll out of our new risk and governance model. Joining RSA in 2000, Louisa has held strategy, claims and operational roles including Personal Claims Director in the UK and Global Claims Network Director. She is an Associate of the Chartered Insurance Institute in the UK and holds a BSc Hons. in International Business and a Business MBA.

Sid Chopra, SVP Operations & Chief Operations Officer
Siddhartha (Sid) Chopra joined RSA in February 2015 as Senior Vice President Operations and Chief Operations Officer with the responsibility of building RSA Canada's first Operational Centre of Excellence and developing and driving operational excellence for our brokers and customers. Prior to joining RSA, he held the position of Senior Vice President and Head of North American Delivery at BMO Financial Group in which he was responsible for project management, process operations and leading change management and transformation for all operating groups. Sid holds an MBA from the University of Louisiana and an Honors Bachelor of Science from St. Stephen's College, University of Delhi.

Rob jesso, Interim SVP IT & Chief Information Officer
Rob is interim SVP IT & Chief Information Officer of RSA Canada.  Since joining Johnson Inc. in 1996, Rob has accumulated a wealth of senior management operational and regional experience across a number of disciplines within Johnson and RSA.  Prior roles include: VP, Information Systems & Operational Strategy, VP, National Home-Auto Claims; VP, Operations & IT; VP, Home-Auto Operations for Western Canada; along with management roles within Acquisition Integration, Training and Human Resources.  Rob has been highly active in the insurance community, both on a national and provincial basis.  He has held a variety of board and committee roles with the Insurance Brokers Association of Canada, the Insurance Brokers Association of Newfoundland, and the Insurance Brokers Association of Alberta. Rob holds Bachelor of Commerce (Co-Op) and Masters of Business Administration degrees from Memorial University.  

Paul MacDonald, SVP Claims & Chief Claims Officer
Paul was appointed Chief Claims Officer and SVP, Claims in October 2015 with the responsibility of leading, directing, and overseeing Claims operations across Canada. He previously held a number of senior positions within the insurance industry and led large-scale projects in business transformation and integration, product and distribution strategy, and client segmentation. Prior to joining RSA Canada, Paul was Vice President, Operations at SGI, where he led the Canadian operations including Regional Claims, Underwriting, Broker Services, Business Development, Billing and Operational Improvement. He was also Vice President, Insurance Consulting at PricewaterhouseCoopers, and Senior Vice President and National Director at Aon Reed Stenhouse, the Canadian insurance brokerage arm of Aon plc. Paul holds a Masters of Business Administration, Bachelor of Laws and Bachelor of Arts degrees and is currently a member of the Global Risk Management Institute and the Nova Scotia Barristers' Society. He obtained the Six Sigma Black Belt certificate and completed the Schulich Executive Program at York University. Paul also holds a Canadian Risk Management Diploma from the University of Toronto.  

DONNA INCE, SVP PERSONAL INSURANCE
Donna was appointed Senior Vice President, Personal Insurance in February 2015. Since joining RSA in 1995, Donna has held increasingly senior roles on the Executive team and across the Canadian business.  Prior to joining the Executive team in 2013, Donna was Vice President, Ontario Region and has held leadership roles in Claims, Personal Insurance, Commercial Insurance and Underwriting. Additionally, she led the successful integrations of both GCAN Insurance Company and Canadian Northern Shield (CNS), two of RSA's most significant acquisitions. Donna is an active member in the insurance community, most recently the past President of the Governing Council of the Insurance Institute of Ontario.  She is also a CPA and holds a CIP designation.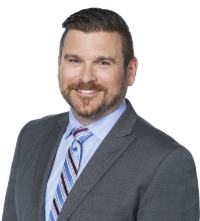 Paul lucarelli, interim SVP COMMERCIAL INSURANCE & GLOBAL SPECIALTY LINES
Paul was appointed to interim Senior Vice President, Commercial & Global Specialty Lines in July 2016.   He joined RSA Canada in 1995 in Underwriting, and has since held various progressive roles within Ontario including Senior Fleet and Garage Underwriter, National Commercial Auto Underwriting Consultant, Ontario Regional Underwriting Director, VP Large Commercial & Specialty, and most recently Regional Vice President, Commercial Insurance, Central & Western Canada.  He holds FCIP and CRM designations.  

MARK EDGAR, SVP HUMAN RESOURCES
Mark Edgar joined RSA in January 2011 in the role of Vice President, Human Resources with overall responsibility for HR across all companies within RSA Canada. Previously Mark was based in the UK as Head of Human Resources within Centrica Plc; a major energy company operating in the UK under the British Gas brand. Mark has also worked for BSkyB, a TV, broadband and phone company, in an HR role responsible for their operational business units and customer facing teams. Mark holds a BSc (Hons) in Management Sciences from the University of Warwick and is a member of The Chartered Institute of Personnel and Development.

Ken Bennett, President, Johnson & SVP Lifestyle Insurance
Ken was appointed as President of Johnson Inc. and Unifund Assurance Company in 2007. In 2015, SVP, Lifestyle Insurance was added to his portfolio. Ken has extensive experience working in the Canadian insurance industry and has been with Johnson for the past 23 years. Prior roles at Johnson include Chief Operating Officer; Vice President, Growth Initiatives; Vice President, Home-Auto Operations for Western Canada; and Vice President and Corporate Controller.

KELLY MARTIN, CHIEF AUDITOR
Kelly Martin was appointed Chief Auditor in September 2009. Prior to joining RSA, Kelly was Vice President Internal Audit and Chief Risk Officer of the CUMIS Group and has also held executive-level positions within Internal Audit for Alliance Atlantis, Toronto Stock Exchange and Spar Aerospace. Kelly is a Chartered Accountant and a member of the Institute of Internal Auditors.

Jacqueline Friedland, Chief Actuary
Jacqueline joined RSA Canada in 2014 as Chief Actuary with responsibilities for reserving, pricing, economic capital, and financial planning & analysis. With more than 30 years of insurance experience, she has taken a leadership role in the development of numerous actuarial educational notes and research papers on diverse subjects and a wide range of financial reporting subjects. A graduate of the University of Georgia with a BBA, she obtained Fellowships in the Casualty Actuarial Society, the Canadian Institute of Actuaries, and the Society of Actuaries. Jacqueline is also a Member of the American Academy of Actuaries and an active volunteer for the Canadian Institute of Actuaries, the International Association of Actuaries, the Casual Actuarial Society and the Society of Actuaries.