We believe in the value of individual contributions. Each of us makes a difference and helps to make things better.
Meet the people who lead the way and inspire 3,600 individual contributors.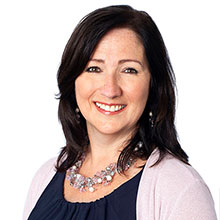 Karen mican, svp claims
Karen was appointed Senior Vice President of Claims in August 2018, with responsibility for the Casualty, Legal, Complex and Property claims. In 2020, the entire Claims function, including Shared Services and Auto Physical Damage, was aligned under Karen to enhance alignment around our strategy, vision and accountability for the claims organization. Prior to joining RSA in 2017 as Vice President Casualty Claims & Auto Physical Damage Contact Centres, Karen's previous leadership roles with Aviva Canada and State Farm Insurance provided her with a diverse background on claims, underwriting and operations working with multiple distribution models. Karen has a BA (Hons.) from the University of Toronto, completed the Ivey Business Executive Program, is a Certified Insurance Professional (CIP) and is a Certified Human Resources Professional (CHRP).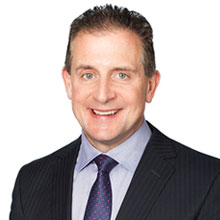 KEN BENNETT, PRESIDENT JOHNSON & SVP LIFESTYLE INSURANCE
Ken was appointed as President of Johnson Inc. and Unifund Assurance Company in 2007. In 2015, SVP, Lifestyle Insurance was added to his portfolio. Ken has extensive experience working in the Canadian insurance industry and has been with Johnson for the past 25 years. Prior roles at Johnson include Chief Operating Officer; Vice President, Growth Initiatives; Vice President, Home-Auto Operations for Western Canada; and Vice President and Corporate Controller.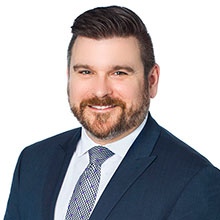 PAUL LUCARELLI, SVP COMMERCIAL INSURANCE & GLOBAL SPECIALTY LINES
Paul was appointed Senior Vice President, Commercial & Global Specialty Lines in the fall of 2016. He joined RSA Canada in 1995 in Underwriting, and has since held various progressive roles within Ontario including Senior Fleet and Garage Underwriter, National Commercial Auto Underwriting Consultant, Ontario Regional Underwriting Director, VP Large Commercial & Specialty, and most recently Regional Vice President, Commercial Insurance, Central & Western Canada. Paul holds FCIP and CRM designations.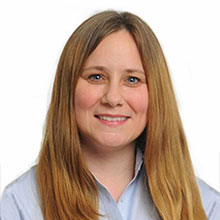 ROBIN RICHARDSON, SVP, RISK & cHIEF rISK OFFICER
Robin was appointed SVP Risk & Chief Risk Officer in June 2018. Since joining RSA in 1997, she has held progressively senior roles culminating in 2012 with her position as VP Legal and General Counsel where she supported a number of strategic transactions including acquisitions and divestitures. In her role as SVP, Risk & CRO Robin is responsible for leading the Risk function for RSA Canada to ensure all categories of risk including insurance, operational and financial are managed effectively. Leading the Implementation and operation of a robust and effective risk management framework, she will ensure the consistent identification, assessment, prioritisation and management of risks in line with Group and regulatory requirements. As Chief Compliance Officer (CCO), Robin is responsible for ensuring we have a suitable framework in place for managing regulatory compliance risk. Robin holds an Honours Bachelor of Business Administration and an LL.B. and is Chair of the IBC's Regulation Standing Committee.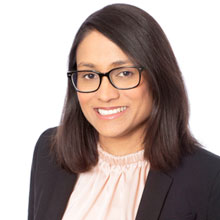 Heena Patel, SVP Internal Audit
Heena joined RSA Canada in January 2019 on a secondment and was permanently appointed as Senior Vice President Internal Audit in September 2019. In her role, she is responsible for assessing that significant risks to our business are found, properly reported and controlled, and by challenging the business to further improve the effectiveness of governance, risk management and internal controls. Prior to joining RSA Canada, Heena was with RSA Group for more than three years as the Group-wide Head of Internal Audit Strategy and Operations. Before joining RSA, Heena was a Director at Deloitte specializing in Financial Services Internal Audit. She has also held senior positions at Aviva and worked across several industries in both Deloitte and Andersen. Heena is a Chartered Accountant and a Fellow of the Institute of Chartered Accountants in England and Wales.